Workshops und Fortbildung
Zusätzlich zu den wöchentlich stattfindenden Kursen werden regelmäßig Workshops angeboten. Außerdem bietet SEAD verschiedenste Möglichkeiten der Fortbildung und Trainerausbildung - von Yoga bis Pilates.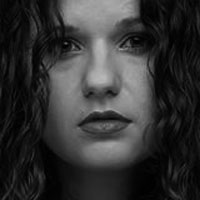 Weekend Workshop Series
As part of our Somatic Weekend Workshops, we begin the school year 2015 with Zsuzsa Rozsavolgyi:
Deep Dive practice
10./11. November 2015

This dive course invites you to take a big breath and dive deep down into yourself. For hours we will stay in different states of minds and build a connection between our deep inner world and our body. We will use varied somatic movement approaches such as; repetitive movements, isometric movements, deep breathing and different kind of meditations to discover our own rich inner experience of emotion and spirit. I will guide you in bringing this undercurrent to the surface of your experience which will referesh and inspire you . We will work on creating a secure environment for you to dive into places inside yourself you didn't know existed. This practice will enrich your life with experiencing your true self, your true nature.Thisworkshop has an awakening, liberating and cleansing effect. You will finish the weekend healthier, happier, with having more energy and motivation to reach your goals. I invite you to spend the weekend with loving people and dive deep into the material of what you are made of.
Zsuzsa Rozsavolgyi studied at Budapest Dance School, SEAD, and P.A.R.T.S. and from 2004 she worked for Anne Teresa De Keersmaeker at Rosas Dance Company for 5 years. Her personal style has been formed by: Chrysa Parkinson, Thomas Hauert, David Zambrano, David Hernandez, Salva Sanchis, Eszter Gál, Tamás Bakó, and Gábor Varga. Her pedagogical methods are coming from Janett Panetta ballet master and Szilárd Mosonyi psychologist. After finishing her studies at School of Creative Coaching she combines her professional experience with coaching in her trainings. She teaches regularly and in the audition committee at SEAD. She creates her own work collaborating with dancers, visual artists, composers and scientists. She is interested in broadening the denotation of what choreography is and in giving significance to organizing and constructing time and space.
For all levels
Daily Schedule Sat/Sun: 11.30 - 5.30h
workshop fee: 90 EUR
workshop fee for SEAD graduates and profis: 60 EUR
Register at This email address is being protected from spambots. You need JavaScript enabled to view it.
Save the Date: 20. - 22. Nov. 2015
Yoga Workshop with Dechen Thurman
More infos follow soon!
CiCi Creative Input Choreography

Intensive
with Martin Nachbar!

2. - 6. November 2015

In this workshop Martin Nachbar will share some of the methods he has found and been using in his rehearsal processes. In a mix of improvisational, compositional and dramaturgical approaches, the participants will be invited to deepen their interests, topics and research fields. We won't follow one particular theme but rather see which topics come up for everyone through working with the methods Martin will propose. The participants will develop choreographic and movement ideas and materials, share them with each other in different formats and give feedback to each other.
The day starts with a warm-up that works with partnering and physical perception exercises, which will tune the minds and bodies for the choreographic work afterwards.
Martin Nachbar is a choreographer and dancer from Berlin. His choreographic work, such as "Repeater - Dance Piece with Father", "Urheben Aufheben", "The Walk", "Animal Dances" and "Thingamajig", has been touring widely. It is praised for its quality of staging research-minded dance work with a pinch of humor. Videos of his pieces can be found on www.vimeo.com. Martin has also written and published about his work processes in various magazines and books. He has been teaching choreography, physical dramaturgy (together with Jeroen Peeters), improvisation and contact improvisation to a wide range of students around the world.

CiCi is especially useful for working choreographers who want to deepen their choreographic practice and focus on movement research. SEAD is supporting with daily morning contemporary technique classes, with studio space, with professional coaching and the possibility to connect with peer artists. A intensive for choreographers who need a short time to refocus, dance and create.
Foto © Martin Nachbar

Dailiy Schedule Mo - Fri:
10.00 - 13.00h Intensive
13.00 - 14.00h Lunch break
14.00 - 17.00h Intensive

fee: 450 EUR (incl. lunch and accomodation)
fee for dance students and profis: 350 EUR (incl. lunch and accomodation)
MoveMentors Dance Intensive
One-week dance intensives in Salzburg, Austria
SEAD will give students a chance to experience SEAD in a one-week workshop that gives the participants a taste of what daily life is like in our program. MoveMentors Dance Intensive workshops offer daily morning classes in yoga, contemporary and ballet taught by SEAD faculty. Afternoon workshops with the Mentors will include composition and improvisation. The mentors will give you individualized coaching and mentoring in small groups – a rare opportunity to receive individual feedback and help in bringing out your best dancing. This is a unique opportunity to devote yourself to improving your technical level as well as to introduce you to SEAD's curriculum.
Our aim for the MoveMentors workshop series is to provide a format that will be inspiring, supportive and informative, giving students very practical skills and sound advice so that they can continue on their way in dance, surefooted and clear about what they need to focus on in order to progress as dancers. We also aim to offer an affordable workshop in a small group setting, where you can be in close communication with the teachers and other participants.
Information about the next MoveMentors workshop will follow soon!

BASI Pilates Trainer Ausbildung
BASI® Pilates Trainer Ausbildung im SEAD mit Natascha Eyber. Die BASI®-Ausbildung ist ein Intensivlehrgang, der Pilates sowohl als technische, auf anatomischen und physiologischen Grundlagen beruhende Methode im Sinne von Joseph und Clara Pilates begreift, aber auch als eine harmonische Mischung aus Philosophie, Körperlichkeit und Atmung, aus Yoga, Tanz und Fitness.
Nähere Informationen und Termine hier downloaden