MoveMentors 2019
3 one-week Workshops:
Week 1: January 7 – 12, 2019   with Anna Tenta
Week 2: February 18 – 23, 2019  with Vita Osojnik and Isaac Spencer
Week 3: April 15 – 20, 2019   Soon to be announced
For more informations click here !
– – –
Summer MoveMentors 2018
August 6 – 30, 2018
For more information click here!
– – –
MoveMentors Dance Intensives 2018

1st workshop: February 5 – 10, 2018 with Vita Osojnik
2nd workshop: March 26 – 31, 2018 with Konstandina Efthimiadou
3rd workshop: April 2 – 7, 2018 with Sadé Alleyne
SEAD will give students a chance to experience SEAD in a one-week workshop that gives the participants a taste of what daily life is like in our program. MoveMentors Dance Intensive workshops offer daily morning classes in somatic practice, contemporary and ballet taught by SEAD faculty.
Our aim for the MoveMentors workshop series is to provide a format that will be inspiring, supportive and informative, giving students very practical skills and sound advice so that they can continue on their way in dance, surefooted and clear about what they need to focus on in order to progress as dancers. We also aim to offer an affordable workshop in a small group setting, where you can be in close communication with the teachers and other participants. MoveMentors Dance Intensive is also highly recommend as a preparation for those who want to apply for SEAD's Auditions 2018.
For MoveMentors 2018 apply here
For Auditions 2018 apply here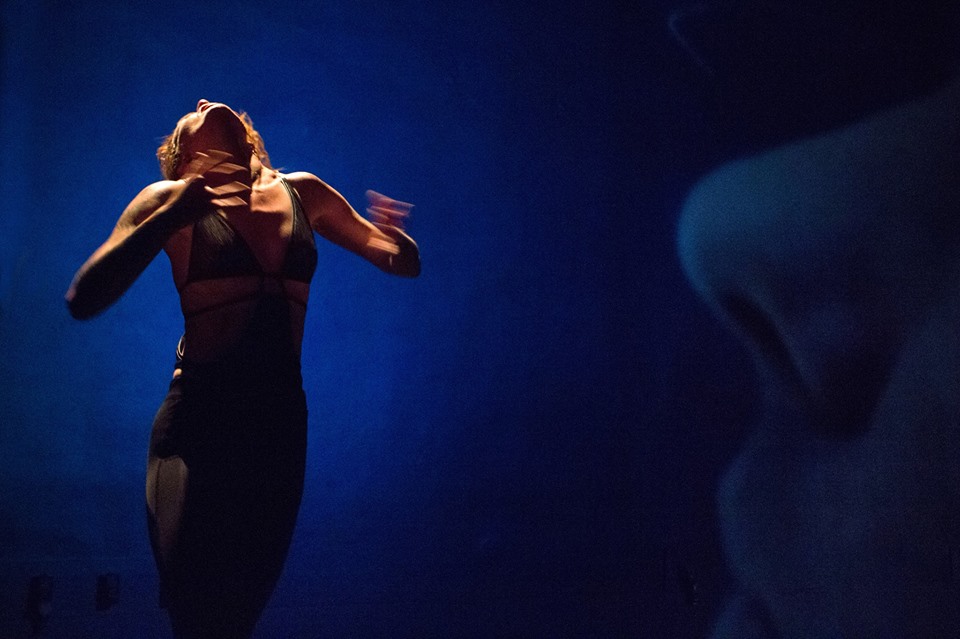 February 5-10, 2018 with Vita Osojnik
Vita Osojnik is a pedagogue, dancer, choreographer, and street artist from Slovenia. She finished secondary level dance education at the Music and Ballet School Ljubljana (programme ballet) and continued her dance education in Plesni center Ljubljana under the artistic leadership of Fred Lasserre. In 2002 she started her professional training and studies in SEAD Salzburg Experimental Academy of Dance where she graduated as a Choreography Major in 2005. As a freelance dancer she regulary expands her knowledge visiting many different dance workshops in Slovenia and abroad. Vita teaches ballet for contemporary dancers and contemporary techniques at the Artistic Dance High School in Ljubljana, leads her own dance group Mana and works a lot in street theatre and teaches workshops.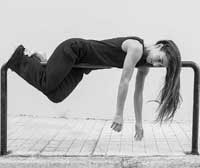 March 26-31, 2018 with Konstandina Efthimiadou
Konstandina Efthimiadou was born and raised in the North of Greece. She began with rhythmic gymnastics and trained for ten years before entering the National School of Dance in Athens. In her spare time Kostandina is following her strong passion for traditional Greek folk dance and since 2012 she is systematically practicing Tai Chi Chuan next to her teacher George Petrounias. From 2007 on, she has been part of Ultima Vez - Wim Vandekeybus company , Akram Khan Company, Roberto Olivan - Enclave Dance Company, Jozef Frucek & Linda Kapetanea - Rootlessroot, Christine Gouzelis & Paul Blackman Jukstapoz. She has worked under the artistic direction of Akram Khan as a rehearsal director to restage part of Vertical Road repertory for National Youth Dance Company in UK and the Hellenic Dance Company in Greece. Konstandina is invited to teach and give workshops in professional schools and festivals internationally. Since 2012 she has collaborated with Tainan University of Fine Arts (Taiwan), SEAD (Salzburg), Deltebre Dansa (Spain), Music Village (Greece), National School of Dance (Athens), NYDC (UK), El Danseu (Spain), Hong Kong Academy of Performing Arts (Hong Kong) etc. The past few years she is exploring her own choreographic view creating solo projects such as Henshin (2012), Dear Michael (2014), Lapses of light (2016). Konstandina on youtube with: Vertical Road, Akram Khan Company, KIRERU by RootlessRoot , Konstandina Efthimiadou
April 2-7, 2018 with Sadé Alleyne 
Dynamics, Rhythm & Texture -- This is a physical Contemporary Class, which will involve strong, complex and technical sequences in and out of the floor, focusing on performance/stamina and commitment throughout the session, improvisation will also be explored as part of self development. The significant factors for the workshop are to develop the dancers' creative mind, drive from passion, determination, strength, musicality and most importantly an intention/honesty in whatever choice they make throughout the session.
The style of Sadé Alleyne has been inspired and developed from working with the likes of Akram Khan (fusion of Kathak and Contemporary Dance), Retina Dance Company (Release and Contact Work), Gregory Maqoma (Afro-Fusion Dance) and Henri Oguike (Classical Contemporary Dance based on Forsythe and Cunningham techniques).
Sadé, together with her twin sister Kristina, presents Alleyne Dance, an internationally touring, innovative, modern, multi disciplined dance company based in London. Kristina and Sadé have worked with many companies across the years and trained in many genres of dance including traditional African dance, Hip Hop, Kathak, Latin and Circus Skills.
Costs
Total course fee
Regular fee: Euro 410,00 (registration Euro 50,00 + Euro 360,00) / Early bird fee: Euro 380,00
Early bird deadline for MoveMentors 1, 2 and 3: January 10th, 2018
Cancellation policy
After January 10th / February 2nd, 2018: refund 50 % (not inlcuding registration fee)
After January 25th / March 10th / March 17th, 2018: no refund