BASI® Pilates teacher training course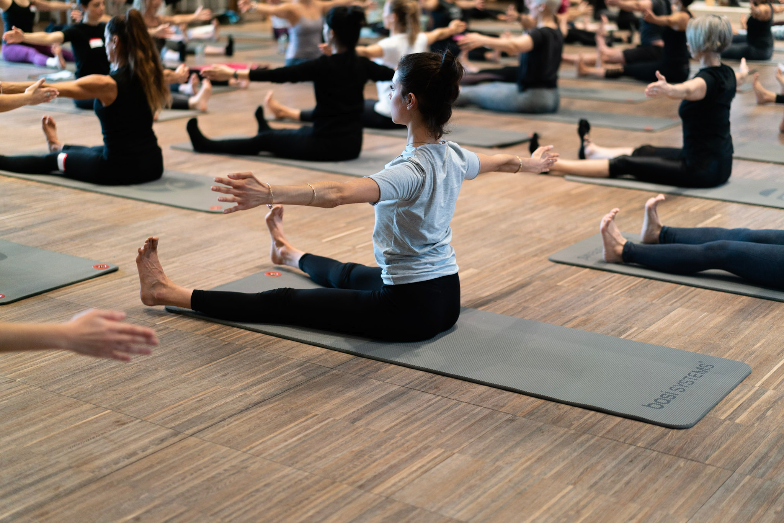 The BASI® Pilates teacher training course 2021 is currently running. For more information about the current course please click here. If you are interested in future courses please contact This email address is being protected from spambots. You need JavaScript enabled to view it..

Comprehensive Teacher Training Course (CTTC) & Mat Teacher Training Course (MTTC)
The Comprehensive Teacher Training Course (includes the Mat Work training as well as the work on the Pilates equipment) and the Mat Work Teacher Training Course (includes the work on the Mat as well as small props) have been developed by Rael Isacowitz, founder and director of Body Arts and Science International® (BASI®). It provides dancers, therapists, fitness experts, personal trainers and interested people from similar professional fields with a high-quality education, which can be extraoccupationally completed. The goal is to provide the course participants with a profound and solid international education with a comprehensive repertoire of exercises, specific scientific knowledge and practice-oriented examples.

Requirements
Basic knowledge in anatomy and physiology

Profession or education in sports, dance, movement or therapy

Background in teaching is recommended

Practical experience with Pilates Matwork
How dancers profit from a BASI ® Pilates education
It enlarges the knowledge and skills in anatomy, physiology and biomechanics

It functions as an ideal cross-training for injury prevention

It provides additional teaching skills

It provides international job opportunities

It builds a second career
Duration of the course
The CTTC includes 12, the MTTC 6 course modules.

Price
CTTC: 3300, - Euro* or with installment 3540,- Euro*
MTTC: 1280, - Euro* or with installment 1380,-  Euro*
(* The course price includes registration fee, examination fee as well as study material)