movementors - dance intensives 2020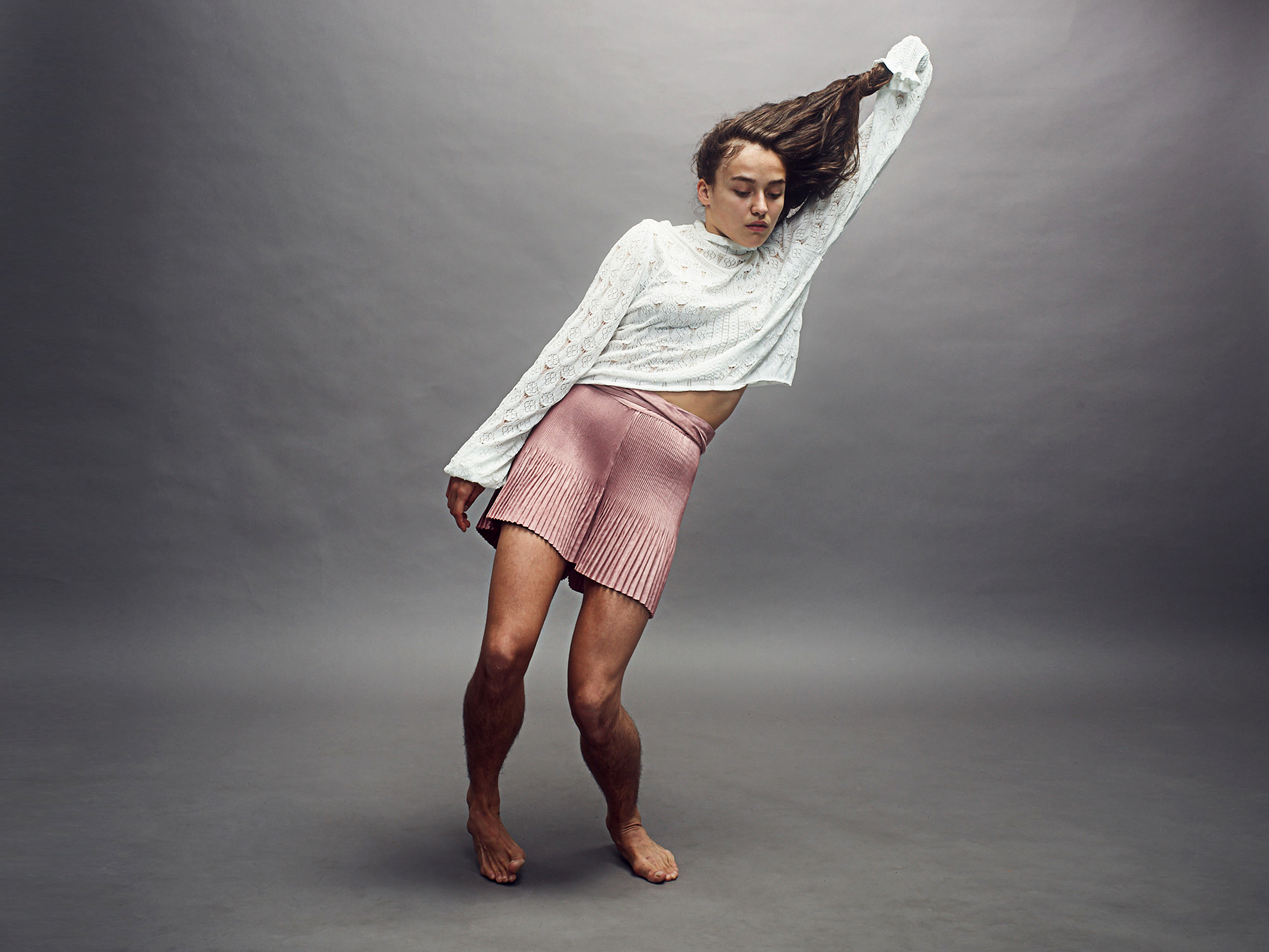 Foto: Chris Rogl, 2019
SEAD will give students a chance to experience SEAD in a one-week workshop that gives the participants a taste of what daily life is like in our program. MoveMentors Dance Intensive workshops offer daily morning classes in somatic practice, contemporary and ballet taught by SEAD faculty.
Our aim for the MoveMentors workshop series is to provide a format that will be inspiring, supportive and informative, giving students very practical skills and sound advice so that they can continue on their way in dance, surefooted and clear about what they need to focus on in order to progress as dancers. We also aim to offer an affordable workshop in a small group setting, where you can be in close communication with the teachers and other participants. MoveMentors Dance Intensive is also highly recommend as a preparation for those who want to apply for SEAD's Auditions 2020/21.
Summer workshop #1
MoveMentors
24.08.2020 - 29.08.2020

Alleyne Dance (Contemporary)
Dynamics, Rhythm & Texture -- This is a physical Contemporary Class, which will involve strong, complex and technical sequences in and out of the floor, focusing on performance/stamina and commitment throughout the session, improvisation will also be explored as part of self development. The significant factors for the workshop are to develop the dancers' creative mind, drive from passion, determination, strength, musicality and most importantly an intention/honesty in whatever choice they make throughout the session. The style of Sadé Alleyne has been inspired and developed from working with the likes of Akram Khan (fusion of Kathak and Contemporary Dance), Retina Dance Company (Release and Contact Work), Gregory Maqoma (Afro-Fusion Dance) and Henri Oguike (Classical Contemporary Dance based on Forsythe and Cunningham techniques).
Sadé, together with her twin sister Kristina, presents Alleyne Dance, an internationally touring, innovative, modern, multi disciplined dance company based in London. Kristina and Sadé have worked with many companies across the years and trained in many genres of dance including traditional African dance, Hip Hop, Kathak, Latin and Circus Skills.
Janyce Michellod (Ballet)
Janyce is a dance maker researching on movement, improvisation and instant composition. Since 2005, she is developing a wide range of improvisation's strategies, as well as an unique method to movement research. Her choreographic work has been presented Europe-wide and supported by numerous institutions and organizations in Switzerland and abroad. In 2010 she is founding Lastalaïca Productions, a company focusing on a multidisciplinary body of work.
Janyce is teaching her method Lastalaïca improvisation's strategies Europe-wide in various centers for professional dancers, companies and academies. Janyce has worked as choreographic assistant, rehearsal director and company teacher for Michael Klien and Colette Sadler and has performed with the Zürcher Ballet, the National Ballet of Cuba, Daghdha Dance Co. and Lastalaïca Productions. At last but not least, she is an herbalist currently studying traditional european medicin to become a Doctor in natural medicine.
(Pilates) TBA
Registration
Please follow the link below...
>>> Klick me!
Costs
Regular fee: Euro 410,00 (registration Euro 50,00 + Euro 360,00)
Early birds: Euro 380,00
Early bird deadline: July 17th, 2020
Cancellation policy
After July 17th  - July 31st, 2020: 50% refund (not inlcuding registration fee)
After July 31st, 2020: no refund